Current Hours
Monday-Thursday 10am-9pm, Friday 10am-6pm
Saturday 10am-5pm, Sunday 1p.m. -5p.m.
Contacting Chelsea District Library
Phone: 344-475-4567
Fax: 134-405-6190
Chelsea, MI 54318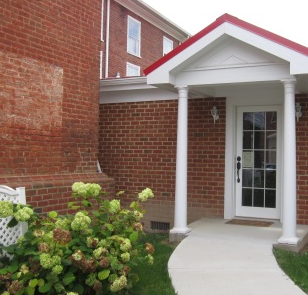 Visitor Guide
For information and a map of the Chelsea District Library layout, please visit our Services page.
Map & Directions
The Chelsea District Library is easily accessible from I-94, and is located on M-52 (Main Street) in downtown Chelsea.
For a map and printable directions, please be sure to visit our Directions page.
About Chelsea District Library
Chelsea District Library was started in the early 1930s to bring books to the public. Our book collection began with 22 books, and has since expanded to a total collection at the beginnning of 2009 to 66,142 items, of that 54,757 are print materials and 11,088 are media materials. Our circulation was 313,295 for 2008 with a total per capita circulation of 7.10.
Our Mission
The mission of the Chelsea District Library is to provide equal access to quality resources that serve the lifelong cultural, educational and informational needs and interests of all people.